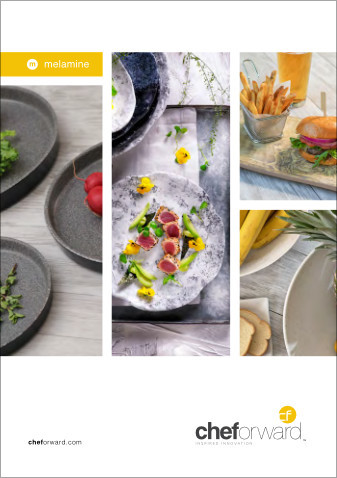 Cheforward
If there's a gap on your table, you can turn to Chef Forward to fill it with a high quality, innovative tableware product. Total Tabletop Plus suggests Chef Forward products to those who want something beyond a blank slate for food presentation. Each piece is upscale, forward-thinking, and artful.
One of the brand's key strengths is offering a huge range of materials. They offer ancient, petrified wood, with stunning textures, including petrified bamboo, mango wood and cherry with turquoise. Among their polished, smooth stoneware you'll find gold canyon jasper agate, senora sunrise, and pinolith agate.
This huge range of colours and textures adds value to your food presentation that you may struggle to find elsewhere. Expect Chef Forward to continue embracing the next material trends, like antique cement. Further, the brand is always finding unmet needs in the culinary space and designing new tableware pieces to fill those needs. Ease of use, strength, and practicality are considered for every product.
Chef Forward also knows how to innovate with more traditional melamine. Each new melamine design is inspired with textures and colours from the natural world. You'll find tableware inspired by live-edge wood, quarried rock, smooth natural stone, terra cotta, and much more.
Visit Website