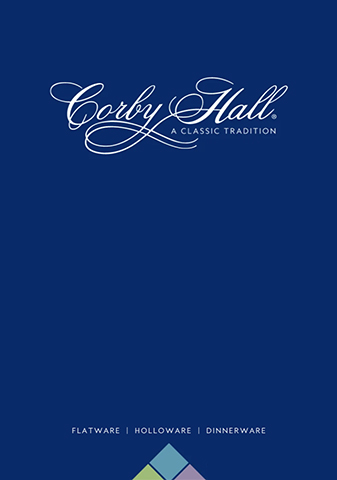 Corby Hall
Corby Hall, one of the last family owned foodservice tabletop companies in the United States, has supplied high quality and cost-effective flatware, dinnerware and hollowware for the past 40 years.
ALL Corby Hall dinnerware is manufactured in Europe for several well thought out reasons: consistent quality, shorter lead time from our factory and pricing stability. Durable bright white porcelain is what we specialize in and our shapes can be found in some of the highest volume banquet operations in the world.
Corby Hall was one of the very first companies to introduce 18/10 stainless steel flatware and hollowware to the US foodservice market. Their proprietary patterns range from modern to traditional ensuring that there is a high probability that we have the right type of design for your operation. Their finishes include mirror finish, satin finish and silver plate (minimum 10 micron), and there is no shortage of individual items in each pattern. Most patterns include 13+ items.
Most importantly, Corby Hall guarantees that they NEVER discontinue their products!
Visit Website