Why Choose Us?
Superior Product Knowledge
We offer a wide range of recognized Tabletop brands and our growing sales staff knows the ins and outs of each product specifically. What product can we help you with? Our expertise is unmatched.
On-Point Customer Service
We stock an extensive inventory to provide efficient service and faster delivery to our customers. Our exceptional service and customized solutions are designed with your needs in mind. From on-demand service through our client portal, to in-person service at our showroom, to clear and timely communication with the dealers, restauranteurs, designers and niche industries that we serve, we go above and beyond to quickly and accurately fulfill your requests.
Industry Relationships
It's important to us to develop strong relationships with key brands and suppliers to deliver the best products available as well as through exclusive dealer programs which allows us to offer volume rebates. In this way, everyone wins!
High Project Flexibility
We're committed to offer flexibility. We know how frustrating it can be to get locked into a quote with little to no wiggle room, which is why we offer the ability to alter elements of your orders as needed.
Get to Know Us
For over six years, we've been providing tableware solutions for the food services industry across Canada. From cutlery to charcuterie boards, dispensers to buffet display pieces and much more, we offer the latest products in casual to upscale dining and banquet to buffet. We offer much more more than your typical tableware. Experience the luxury of choice with Table Top Plus today!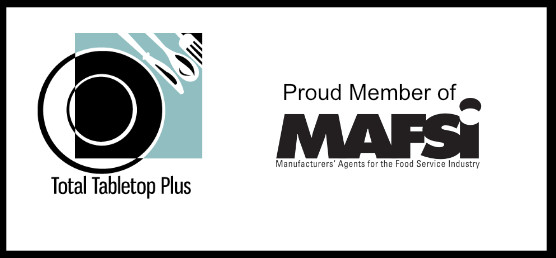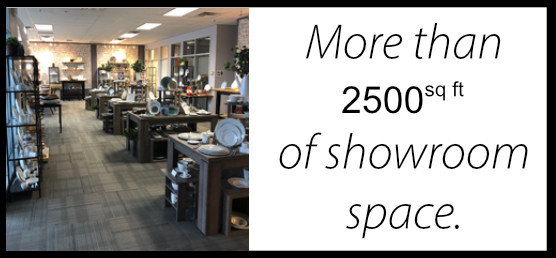 Clients Say
First class service, elegant modern designs and durability denote the ethos behind Churchill. A perfect recipe for our business, a proven relationship for some 15 plus years now. British craftsmanship at its best. Chris & James Tanner, Barbican Kitchen & The Kentish Hare
My experience with Total Table Top Plus has been great. They have a terrific product line and a large showroom. Kevin and his team are very knowledgeable and will guide you through the process of choosing the products best suited to your business. With all the headaches of running a restaurant, I couldn't ask for a better vendor to work with. Jamie Myers, Jakes Grill & Oyster House, Burlington, ON
I've been working for years with Churchill, I've got plates here which are over 10 years old and they're still there. I'm still using them. It's ideal to find a balance between design and plates that are going to last, so that you invest in something for years to come. Kuba Winkowski, The Feathered Nest Inn
Contact Us
Have a question or comment? Not sure if we offer a certain product?
Drop us a line anytime, we'd love to hear from you!