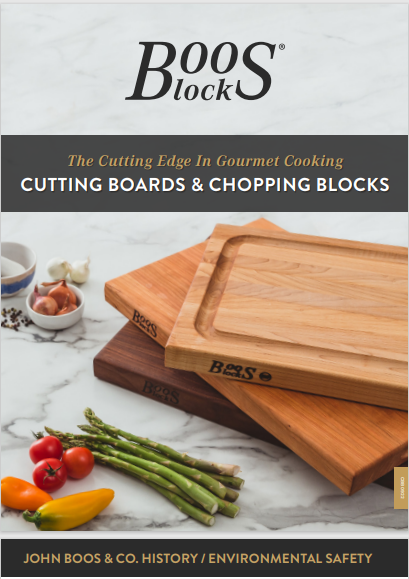 John Boos
When you think of luxurious wooden kitchen products you may think of John Boos. The brand's commercial products are just as enchanting as its residential products. John Boos has had a long time to perfect their craft. Since 1887 it has provided butcher blocks and foodservice equipment to a growing number of markets, including supermarket and industrial spheres.
At Total Tabletop Plus, we most value John Boos' cutting boards, butcher blocks, chopping blocks and gourmet furnishings. Along with the product itself, we can offer you John Boos' maintenance products that help keep their exceptional wood and stainless-steel products in pristine condition.
Further, John Boos offers a range of wood types and patterns to best match your aesthetics and to best enhance your food preparation. Discover a range of maples, walnuts and cherries in edge grains and end grains. Many boards are reversible so they can be used for longer.
John Boos products are an experience both for kitchen staff and customers. Those who prepare food in front of their customers will appreciate how a Boos block elevates their work and their customer's perception of their food.
Visit Website